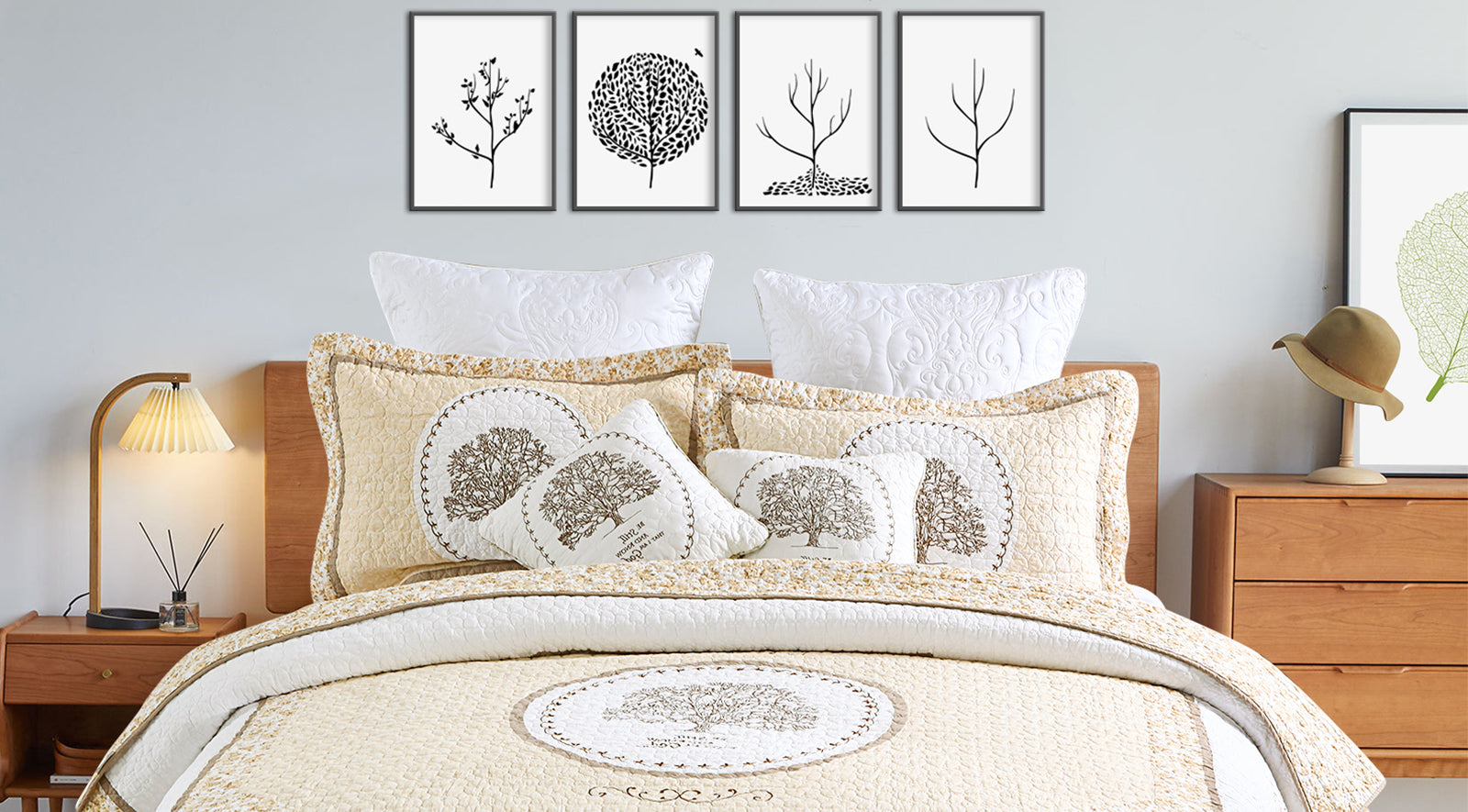 The tree of life is a large tree with branches spreading up high and roots reaching down, and is usually embraced within a circle. It's a sacred symbol typically seen in religions and spiritual philosophies all over the world. It has served as a universal design for centuries, carrying different meanings in various cultures and religions. However, there are still some common interpretations of the tree of life.
What is the Meaning of the Tree of Life Symbol?
Interconnection
The tree of life symbolizes that everything is interconnected in the universe. None of us is alone, and we are connected to the world around us. The circular structure stands for the world, and the tree represents everything in the world.
Growth and Strength
A tree is a symbol of growth as it slowly, patiently grows up and becomes a giant, sturdy tree from a fragile, tiny sapling. It also represents strength since a tree spreads its roots deep into the ground and stands strong against brutal weather and challenging environments.
Family and Fertility
The tree of life is often used to symbolize one's connection to family and ancestors. The tree branches show that a family will grow while keeping linked through generations. The tree also represents fertility because it can always find ways to continue, through sapling or seeds. What's more, it stays lush and green, indicating vigor and vitality.
Individuality
The tree of life represents individuality due to its uniqueness, and the growth of a tree symbolizes how an individual person grows up with unique experiences and characteristics. The branches sprout and spread in different directions, going through various weathers and staying strong. This is exactly the growth of human beings who have been through all sorts of challenges and trials.
Rebirth
In harsh weather and cold seasons, the leaves on the tree may fall, and the tree would seem to be dead. However, green, new leaves will grow when the warm seasons come, and the tree will turn fresh again. Therefore, the tree of life symbolizes the rebirth of life and the beginning of a fresh start.
Peacefulness and Calmness.
The tree of life always stands strong and still in nature so that it would invoke a sense of peacefulness, calmness and relaxation. It'll make us feel peaceful and calm, standing under it and listening to the leaves fluttering in the breeze. So, the tree of life represents internal tranquility and serenity.
Tree of Life Decor
As the tree of life carries the positive and good meaning above, it has become a trendy symbol in various home decorations and statement pieces. Here are recommendations of some beautiful and meaningful tree of life decor that may fit your home.
This 100% cotton quilt with matching shames features an embroidered tree of life in the center. It represents growth, uniqueness and the beauty of nature. Small floral patterns surrounding the tree of life are pleasant surprises earned throughout our life.
The reversible design and the low-pitched colors make it a decorative piece suitable for any neutral home decor. Additionally, it offers ultra-soft, comfy and skin-friendly touch for a good sleep year-round. And it's durable and machine-washable.
Heart-Shaped tree of life Metal Art
The metal sculpture is crafted into a lovely heart-shaped tree of life. The roots, branches and leaves on the left side are designed to be symmetrical with the right side. In addition, two life-like birds are standing on the branches, adding a touch of vitality to this sculpture.
The tree and the birds are full of details and veins, which makes it vivid and beautiful to look at. You can hang it on your porch wall, foyer wall, or anywhere it fits.
Metal Tree of Life Branch Wall Decor
This black metal tree of life branch wall hanging is a simple yet gorgeous statement piece for your space. It is constructed with two stems with delicate, symmetrical branches spreading up and out naturally. The outer frame adds geometric aesthetics.
It's made of quality material, easy to hang and lightweight. It comes in various sizes, so you can choose one to hang over the couch, above the fireplace, or on the living room wall.
Tree of Life Songbirds Framed Print
The tree of life songbirds print framed in matted Quartersawn Oakwood is such a stunning wall decor. The print depicts a tree of life with lush branches spreading in all directions. Lovely songbirds with beautiful feathers sing on the branches, and the colorful flowers blossom under the tree.
If you stand a step closer to the print, you can see that every bird has its name right next to it. Hang it on the wall or place it on the top of a bookcase, and it stands out as a beautiful ornament.