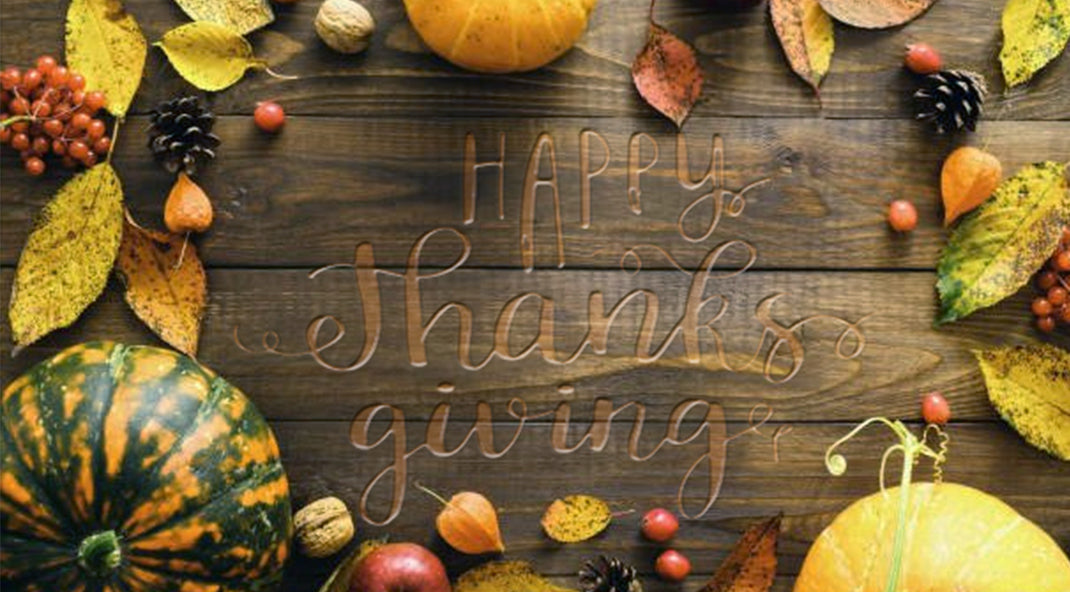 Whether you're going to spend Thanksgiving Day with your family or your friends, it's always a good idea to prepare something for the hostess and mostess to show your gratitude. From holiday décor, kitchenware, tableware to personalized options, here we list a wide range of Thanksgiving gifts that you can pick to give thanks to your loved ones.
Gifts for Holiday Décor
Flower Bouquet
Fresh flowers are gifts that you can't go wrong within most holidays and events, but don't forget to bring one with a seasonal color scheme.
Vase
Flowers may wither over time, while a quality, stylish vase will stay. Gift your flowers in a decorative vase, and your gratitude will remain with the host family.
Candle
Candles are such a versatile gift. It warms up the air, lightens up the room, gives off soothing scents and decorates wherever it stands even without being lit up.
Gifts for Game and Relaxing
Fun Game
A fun game before or after the meal will make the guest more entertained. And the host will thank you for helping the dinner prep time pass by quickly.
Interesting Book
If your host is a fan of cooking, then a cookbook may be a pleasant gift for exploring more recipes. It goes the same with other interesting books like a fashion magazine or an art book.
Thanksgiving Basket
Baskets of some dried fruit, nuts, snacks are thoughtful options. The host family and the guests can share the food, and the basket can be used as a container after the food is done, as long as they are quality and decorative.
Gifts for Kitchen Use
Cutting board
Carve your gratitude and love on a personalized wooden cutting board, and the host will see it every time when cooking in the kitchen all year round.
Cooking Sauce
Not everyone is the best around the kitchen, so a collection of cooking sauces will be an excellent option to make the Thanksgiving meal more drool-worthy.
Wine Stuff
If you have already brought your host family their loved wines before, think about these wine stuff: some wine labels to decorate them, a set of wine glasses to enjoy them, a unique stopper and a rack to keep and display them.
Gifts for Table Setting
Placemats & Table Runner   
Before the meal, give your thanks with the thanksgiving placemats and table runner to your host for the coming gourmet food. They are also nice festive ornaments.
Coasters
Coasters are always useful items to set the table or for daily use. They protect the table from stains and, at the same time, decorate it with various pretty styles.
Napkins
Speaking of setting the table, don't forget the napkins. A blessed set of napkins with seasonal designs such as maple leaf, pumpkin and "give thanks" words will surely go with the table.
Gifts for Food Serving
Platter
Start the meal with the company of a Thanksgiving platter. It's a beautiful decoration and a practical food server to share the delicacies with your loved ones.
Cheese Board
After the main course, a quality and beautifully-styled cheese board with a hidden drawer must be a good helper to enjoy the delicious cheese.
Cake Stand
Display the homemade pies, cake, muffins and other sweets on a fancy glass, porcelain or wood cake pedestal to double the happiness and cheer in dessert time.
Gifts for a Good Rest
Toss it anywhere to have a cozy resting or sitting, since not everyone can have the best place on the couch or chair. Additionally, it can also be decorative for any space.
A soft and warm quilt will be a great pick for the host and the hostess. They can top it on the bed or sofa for decoration or extra warmth during chilly days.
Bath Salts
After a busy day preparing food and treating guests, the host must be stressful and tired. The bath salts can help them enjoy a warm and relaxing bath before going to bed.
Something Else
Gift Card
Instead of picking something specific, a gift card from the host's or hostess's favorite shop will allow the host family to get what they really want or need this season.
Pet Stuff
Find a cute toy to play with the cat or dog, get a newly fashionable cat tree or a warm cave bed to share the happiness and warmth of Thanksgiving with these lovely friends.
Coffee or Tea
A cup of coffee or tea will be a good partner of the desserts on Thanksgiving and every morning to start a day. The host and the hostess would appreciate it if you bring them one pack.